Nigel and Paula Colman welcome you to Corner House in Grinton!
The cottage has been our winter home for over 20 years and, until now, has been our only UK base when we're not in Normandy managing our three holiday cottages there. From now on however, we shall spend most of the winter not far away in Northallerton. So, Corner House is now available for holidays all year round, although we still aim to spend some of our time there when it is not booked by holidaymakers because we are very attached to it - and to Swaledale!
Bordering the River Swale, the village of Grinton is in Upper Swaledale in North Yorkshire. Swaledale is one of the more northerly dales that make up the Yorkshire Dales National Park. Its higher fells are truly wild, making them wonderful to explore, either by car or on foot.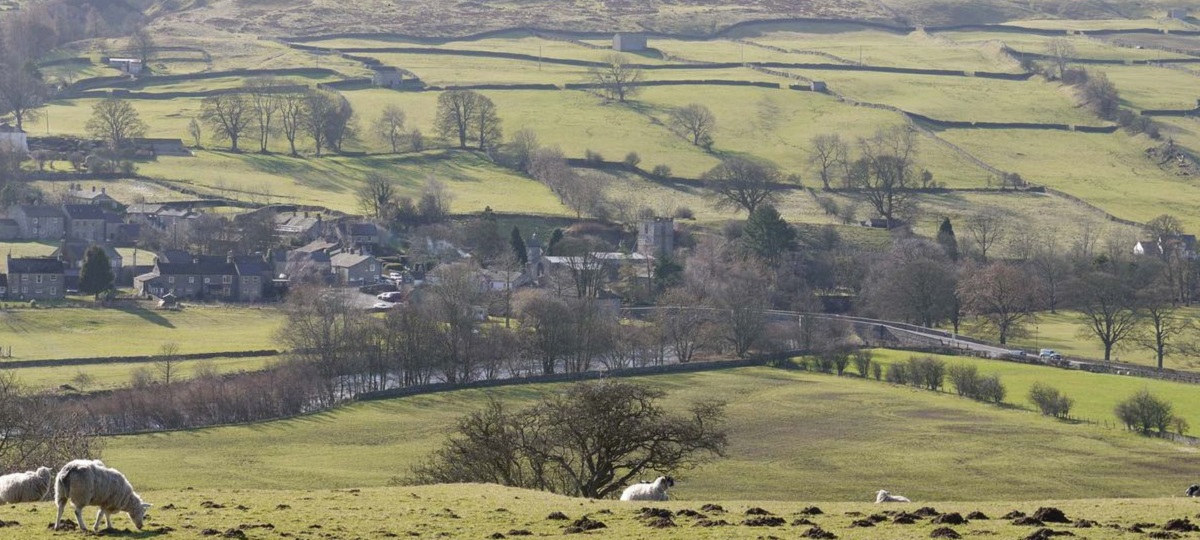 At the lower levels, the landscape is one of dry stone walls, stone barns and meadows, where sheep graze in the peaceful surroundings.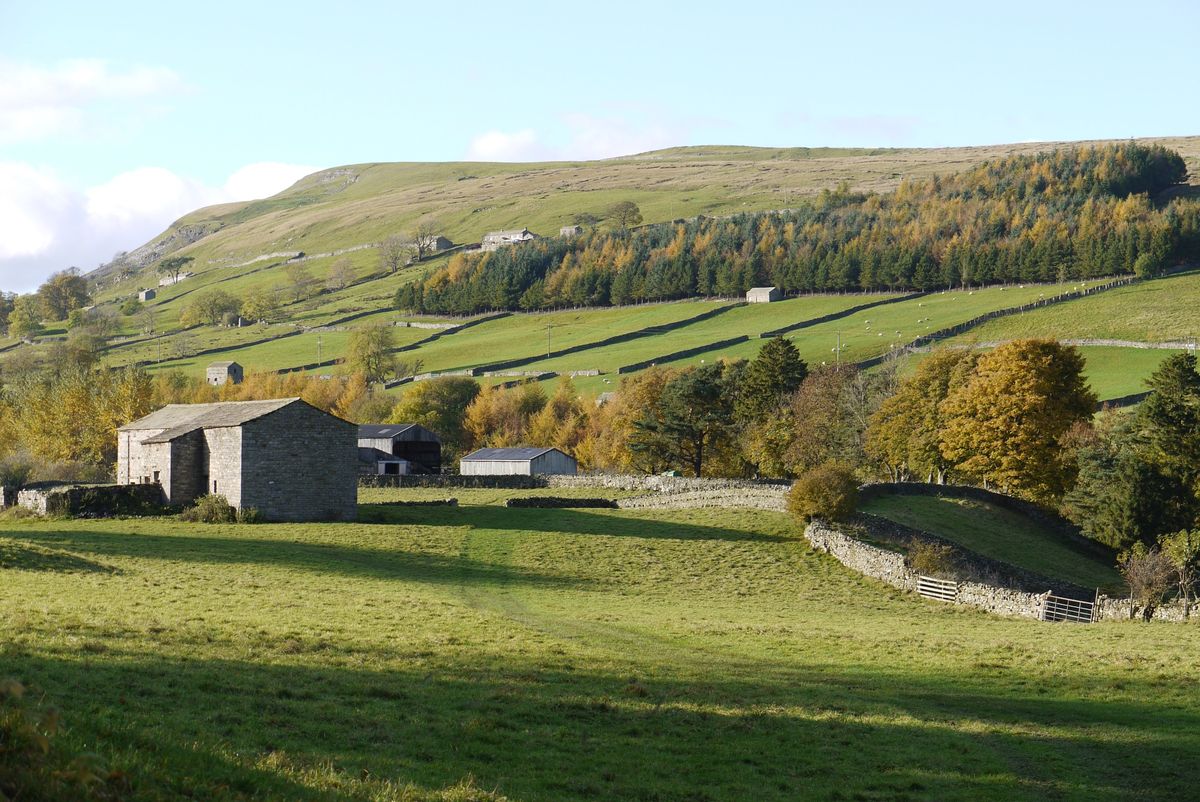 Grinton is about 9 miles west of Richmond and 7 miles north of Leyburn. Both are market towns which have a wide range of shops, banks, restaurants and pubs. Closer still is the village of Reeth, which is just a 15-minute walk away across the fields or a 5-minute journey by car.
Situated in the middle of Grinton, Corner House was once Grinton's village shop, before being used as a family home. It was built using local stone and has a stone-slab roof. The cottage is opposite the village's very popular (but quiet!) pub, The Bridge Inn. In its early days, the pub was a coaching hostelry. Today, The Bridge Inn welcomes locals and tourists alike, even those with muddy boots and four paws! Many of our guests tell us about the warm welcome offered to them, as well as the pub's good restaurant meals, quiz nights and fun events, such as musical and theme evenings.
At the back of Corner House, you can hear Grinton Beck, which trickles down to meet the River Swale 200 yards away. The River Swale is perfect for riverside walks and is part of Alfred Wainwright's 192-mile Coast to Coast path, from St Bees in Cumbria to Robin Hood's Bay in North Yorkshire.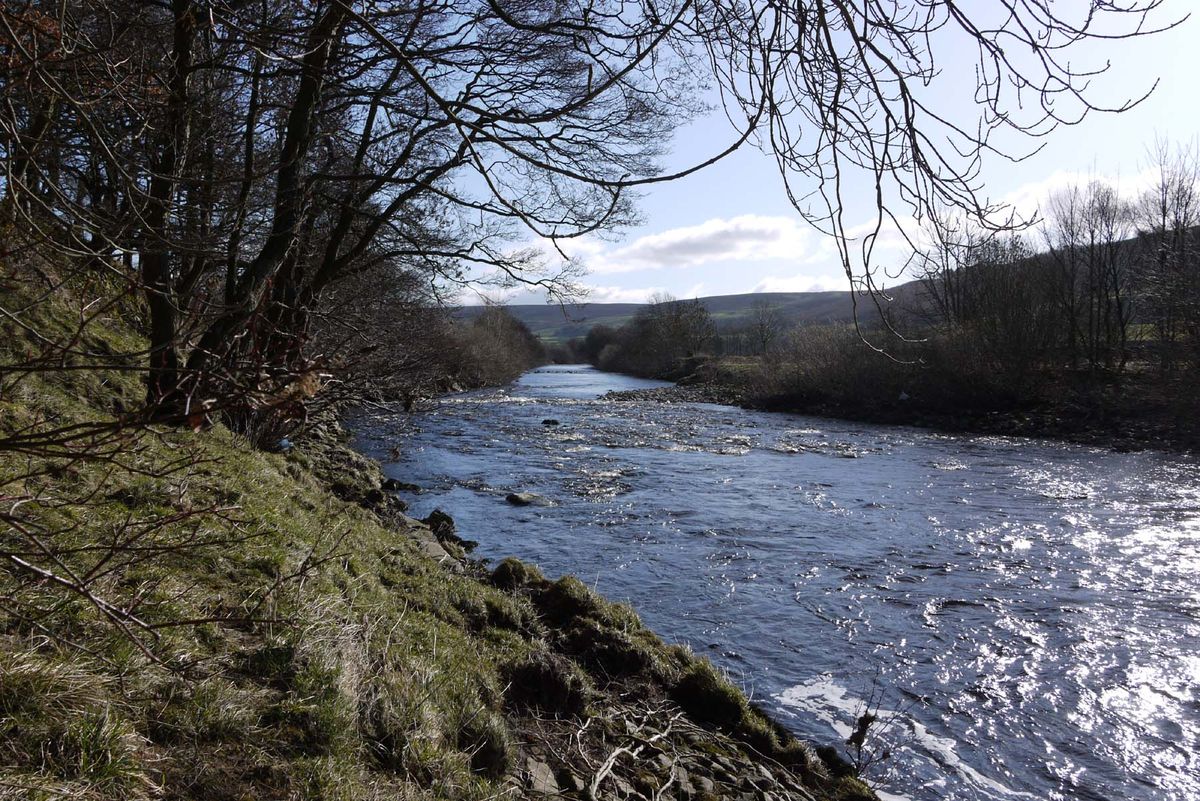 Corner House is also opposite Grinton's beautiful parish church. Often called "the cathedral of the dale", Grinton church is dedicated to St Andrew and was, for centuries, the only church in the whole of Upper Swaledale. Fragments of the old Norman church remain, such as its font and the tower arch, which date from the late 12th century. Other parts of the building date from the late 13th or early14th century and the pulpit is Jacobean, but St Andrew's is now mainly a 15th-century rebuild. As the sole church in the upper dale, it provided the only consecrated ground for burials. From the top end of the Dale, wicker coffins were carried some 16 miles on foot along what became known as"The Corpse Way", mostly following the course of the river. Located at intervals along the path, several long stones - traditionally called "coffin stones" - are said to be where coffins were set down while pallbearers rested.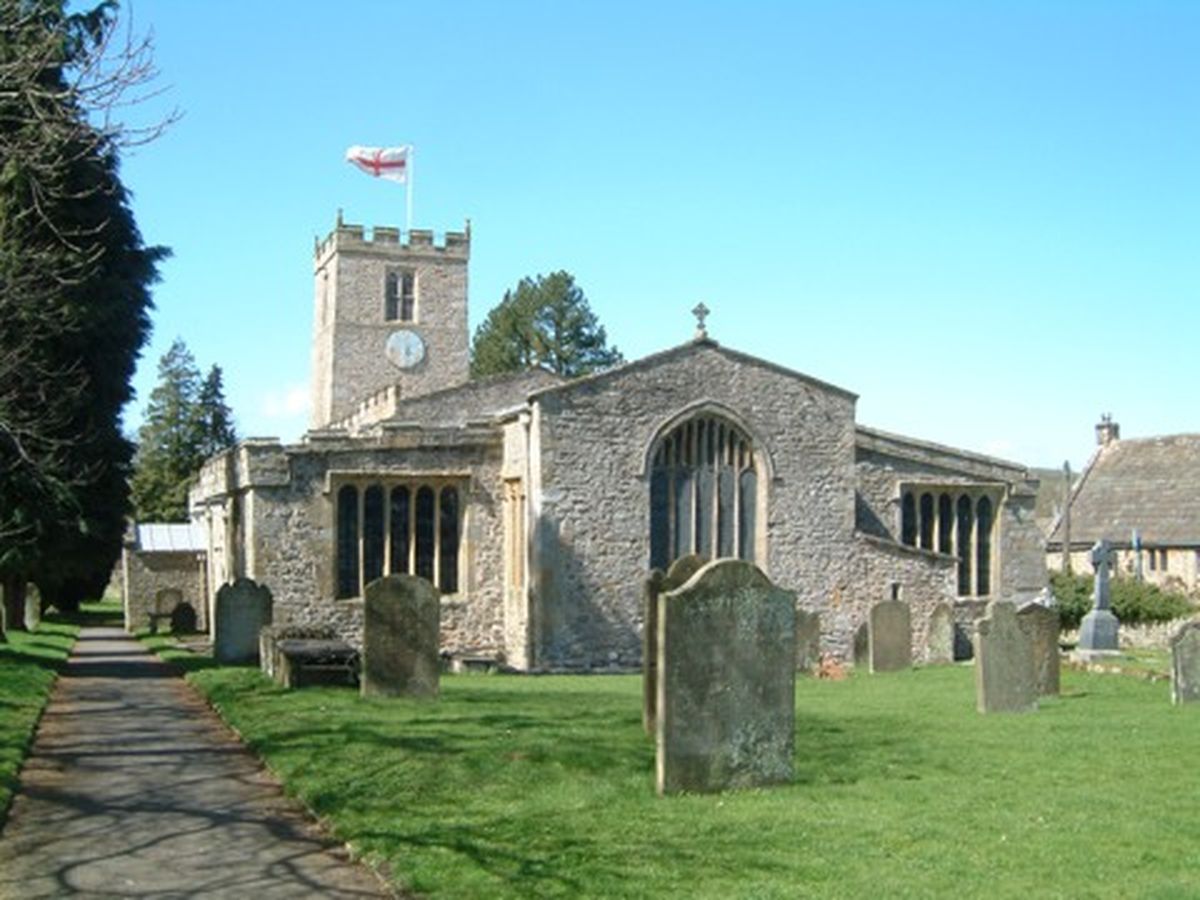 More information about this lovely, and still lively, church can be found at 2dales.org.uk, including details about the annual, long-established Swaledale Festival, which originated in Grinton. Many of its musical events are still held in the church as part of the festivities. During the rest of the year, there are many social occasions, musical and otherwise, religious and secular, which take place in the church and its surrounds. And no matter how inclement the weather, the view of this beautiful church from Corner House is always a delight!
We hope that our cottage's mix of period features and modern comforts will make your stay at Corner House both comfortable and relaxing. The cottage can sleep up to five in three bedrooms, with room for a travel cot in any of the rooms - and there are wonderful views from all the principal rooms. And you are welcome to bring one pet dog with you! If you wish to make a booking, please first check the cottage's availability (by clicking on the 'Availability page), and then complete the form on the 'Enquiries/Booking Request' page. We guarantee a quick response and a hassle-free booking process.
When you book your holiday in Corner House, we will ensure that your booking is secured quickly and efficiently. This can be done directly with us, the owners, if you wish to pay the rental instalments by UK cheque or by bank to bank payment. Alternatively, if you wish to pay using a debit or credit card, you can do so through "Vrbo" (formerly 'Homeaway' and before that 'Owners Direct'), with whom we advertise Corner House commercially. Choosing the latter course will provide you with added security for your payments, but it will incur a service charge of around 7%. If you wish to choose this option we will advise you how to proceed with your booking.
Whatever your choice of payment for your holiday, we will do everything we can to make your stay as comfortable and memorable as possible. Once you have paid the full amount of the rent due for your stay in Corner House, we will send you the information you need for your journey to Grinton, the timing of your arrival, and the arrangements for your access to the property. On your arrival in the cottage, you will find a copy of our 'House Notes', which will be sitting alongside a welcoming bottle of wine. The Notes provide a comprehensive brief on the property, and other useful information, including details of who to contact should you experience any problems during your stay.